My little brother had pants like this.
I would imagine he wouldn't want me telling the internet that.
I would also imagine he doesn't read my blog.
So I'm probably safe.
The only thing I like better than birthdays is my birthday. I mean what's not to like? People gush and tell you happy birthday. Your facebook gets flooded with people swearing you're awesome. (hint: I am.) You get to eat your weight in cake and ice cream, wheedle your way into eating wherever you like, and generally are worshipped and adored for the day, even if you have to do it yourself.
Okay, so you have to be a year older. Big woo, guys. For real. It's no biggie. You were born. You aged. You survived. Own those years and own your cake.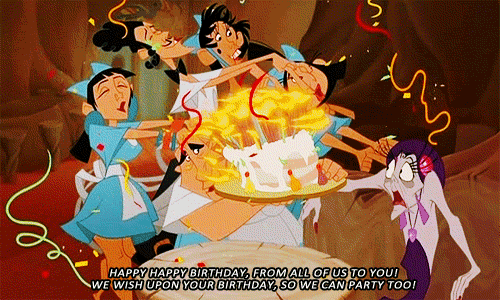 But enough about fabulous, wonderful, attention seeking me, let's talk about what I want for my birthday.
I want a purse.
Are you old if you call it a purse? I'm supposed to say handbag now I think. Or maybe even just bag. Hey, it could be worse. I could be calling it a pocketbook.
I don't just want any old purse/bag/pocketbook/carrier of more stuff that can reasonably fit. I want the
Mary Poppins bag
complete with wallet.
Isn't it the cutest thing? Chim-chimney, chim-chimney, chim-chim-cheree!
The obvious solution here is to sew one.
And to celebrate my birthday, I'm hosting a sew along. My very first sew along.
I'm so afraid.
Would you like to join me? I can't promise you'll be able to fit a Tiffany lamp in that bad boy. But I do promise some handholding. There will be more information to come but I can tell you right now that we will begin June 9th aka the very best day of the year and the day I will be eating my weight in cake and ice cream as mentioned earlier. To get a jump start, you can read more about the pattern at
Sew Fearless
including a supply list which we will cover in greater detail next week.
Looks like 2014 is going to be a year of challenges whether I like it or not.