But I don't wanna!!
Do what you ask? The end of the year round up/New Year's resolution post of course. But I just don't want to. If you've been following this blog for a while, you may have caught onto my little procrastination problem. It's disheartening to me at least to set up all these expectations for myself, knowing full well I'm going to blow them. On the other hand, one has to start somewhere, do they not?
So where to begin?
I was thinking I'd redo some previous goals, like the Sew Historical Fortnightly which is starting anew for 2014. The first challenge is
Make Do and Mend
and I think I'm going to find a vintage sheet to turn into a proper, historical
One Hour Dress
. I just checked and the
Davenport House
is doing tea in March and May again this year so I better get a move on with those Regency dresses. I only got as far as the bodice on pinky's dress but the child shot up a bunch of inches and gained a more ladylike figure so I'll be starting from scratch with her. If anyone sees a pretty textured yellow lawn, let me know.
Speaking of the girlchild and all of her growing, as mentioned previously, she's growing. I officially have a tween in my house, a tween who fits nothing, including a swath of patterns I've been acquiring throughout the years. My goal regarding this sad fact is two-fold. The first one is the easy one, sell the old patterns I don't use, won't be using. I do, after all, have an etsy shop and many of these patterns are vintage. Time for them to go. The second part is going to take more creativity, something that challenges me. It is with great reluctance that I must resign myself to the fact that my daughter is too old for traditional heirloom sewing. So I'll be using the old noggin to figure out how to incorporate heirloom touches into something that pleases a more grown up style. I've started a
Pinterest board
if you'd like to follow along with my meandering thoughts.
But first up, the child needs more school uniforms and I had the crazy idea to sew them. Two
skirts
and three
dresses
, both Oliver and S patterns. I have a feeling I'll be spending a lot of time with Oliver and S as pinky transitions from a tween figure to a more adult one.
Yes, a more adult one.
Kill me now.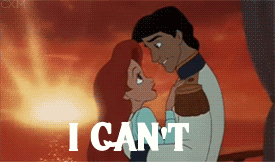 I'm not going to make ridiculous promises about blogging x times a week or sewing up x items a month. As seen previously, it's not my strong point. I am going to make an effort to at least blog more regularly, regularly being left wide open to whatever life might throw my way. To that end, I plan to be more active in the sewing community, perhaps even participating over at
Pattern Review
. They are a valuable resource to me as I sew and I think giving back is only fair. There are also more than a few challenges running about the internet. I'd like to get involved with
Flip This Pattern
and try again with
Kids Clothes Week
even though I failed so miserably the last time.
Wow, those are more goals that I intended, huh? Even so, I think the plan this year is just to take it easy and see what comes along. Give a go or not and try not to put so much pressure on myself. At minimum, I'm going to do more doing and less announcing.
For a sneak peek at the things I have loosely planned this year, check out my 2014 Pinterest boards, one for
knitting
and one for
sewing
.
Well, that's it. Pressure but no pressure.
Here's to a fabulous 2014! Try not to hurt yourself.