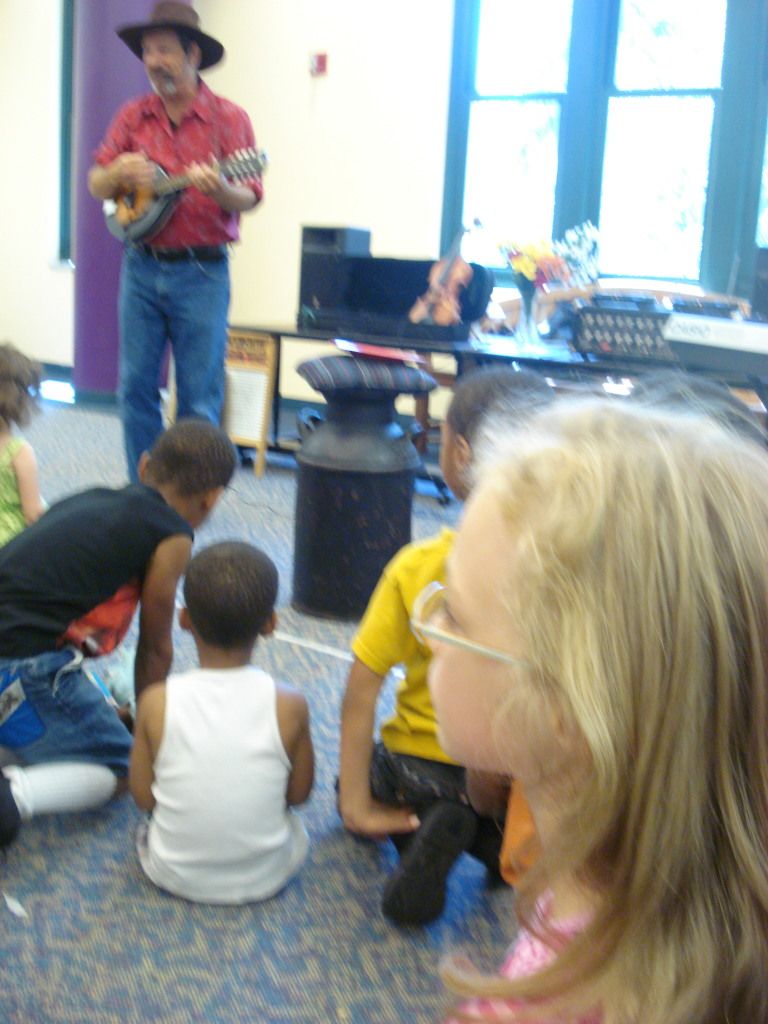 My kids ought to be grateful I love them. Even though it was hot as bacon grease and I was feeling equally salty after dragging dirty clothes back and forth to the laundry, I dragged my behind down to the local library as promised and willingly sat among squealing small children for some story time brought to us by
Fiddlin' Dan, the Mountain Man
.
As an aside,And for some reason, everytime I read the phrase Fiddlin' Dan my mind says, "Lieutenant Dan, I got yer ice creaaaaaam!"
I'm not going to lie and tell you it was the most entertaining experience of my life, particularly given that I saw Daniel Tosh perform live just a few months ago, but for the setting, it was actually pretty cool. Fiddlin' Dan is really great with kids. He even took note of what a handsome, strapping little man my favorite bowl of pudding is.
Yes, I can be won over with flattery. Ain't no shame in that
.
And my, wasn't he handsome and strapping in his little striped onesie? He was also rather enthralled with Fiddlin' Dan's talent for playing the spoons as evidenced by his rapt attention.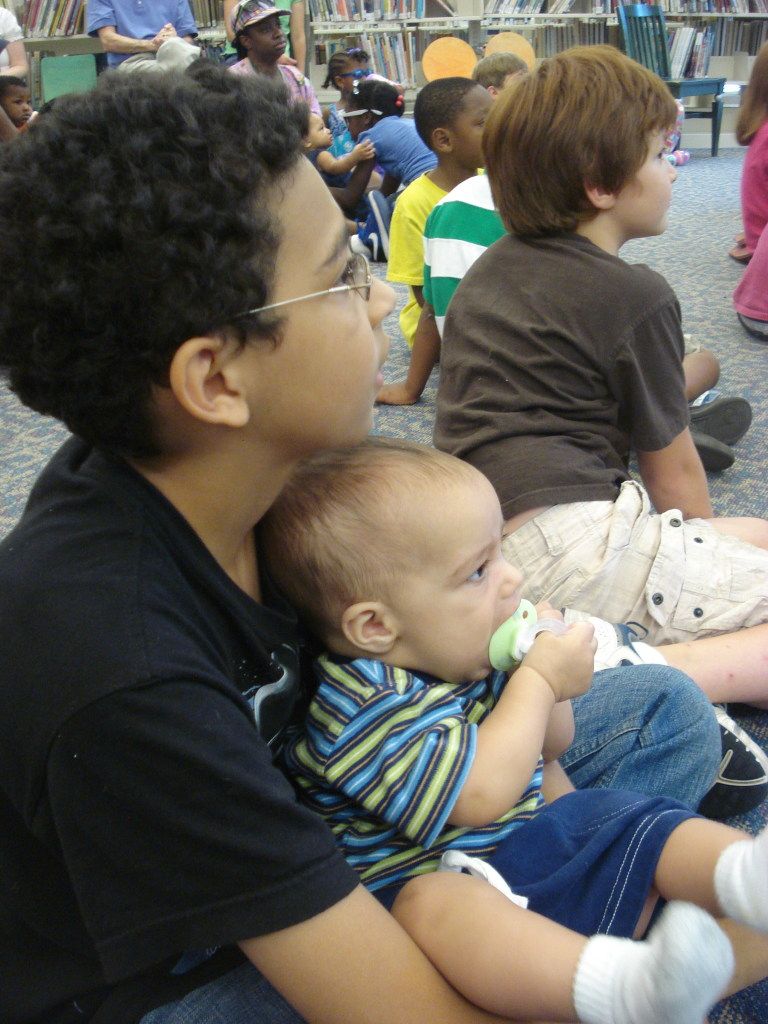 Of course pinky wanted in on the baby holding action and on the rapt attention action. It seems the girl behind pinky was less than thrilled with Fiddlin' Dan but the reality is poor girl was too busy giving a hearty dose of the side eye to the three hot mess little boys she hissed at for the majority of the time we were there.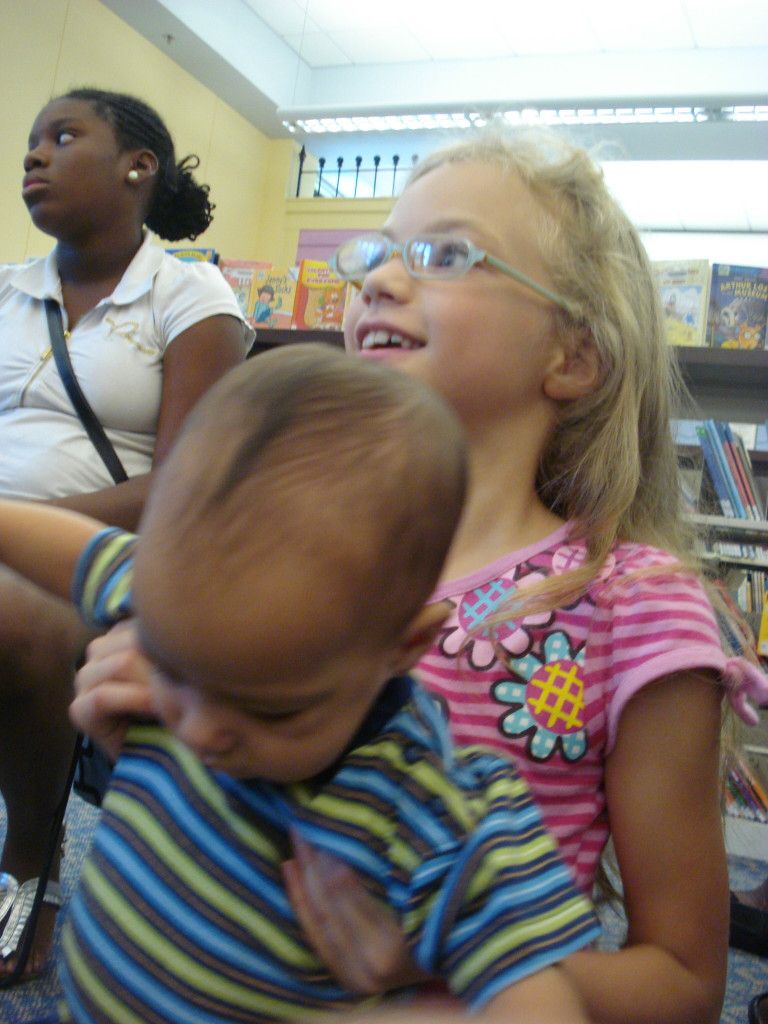 And here's another shot of my youngest because my mama reads my blog and grandmas can never get enough pictures of their grandbabies.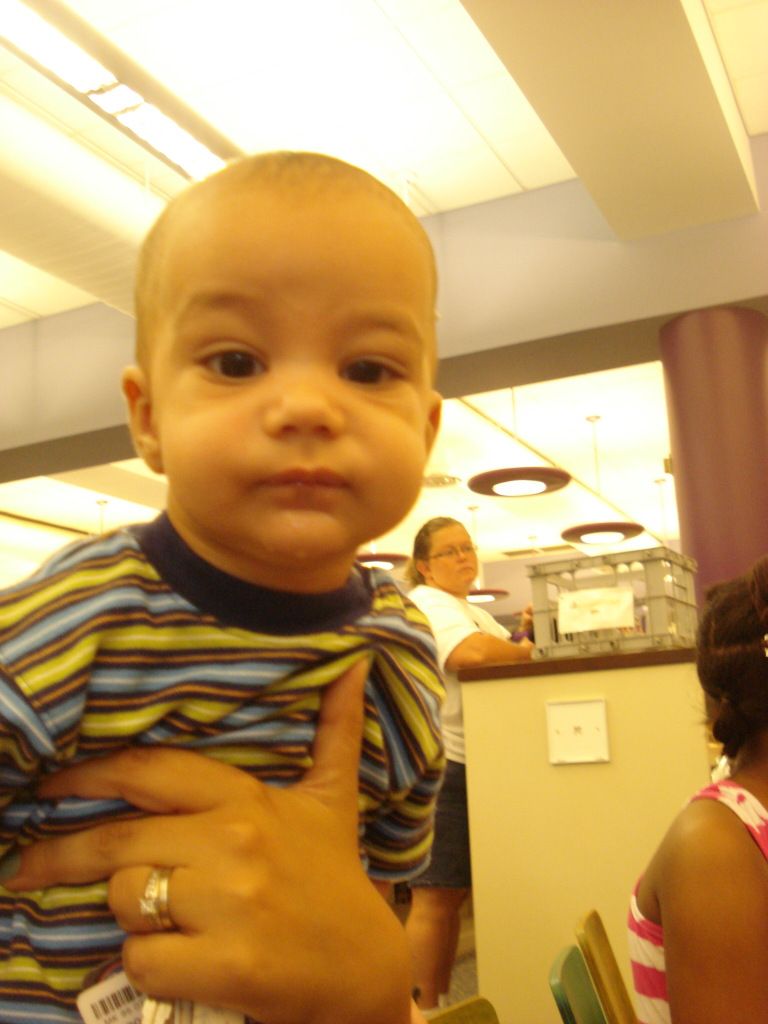 This is his "did-someone-say-food" face.
And since I mentioned the successful, rain free laundry mission, now I can show you my latest completed sewing project, the Happy Animals t-shirt and the Bubble Stripe shorts both patterns from the Summer 2011 issue of Ottobre Design.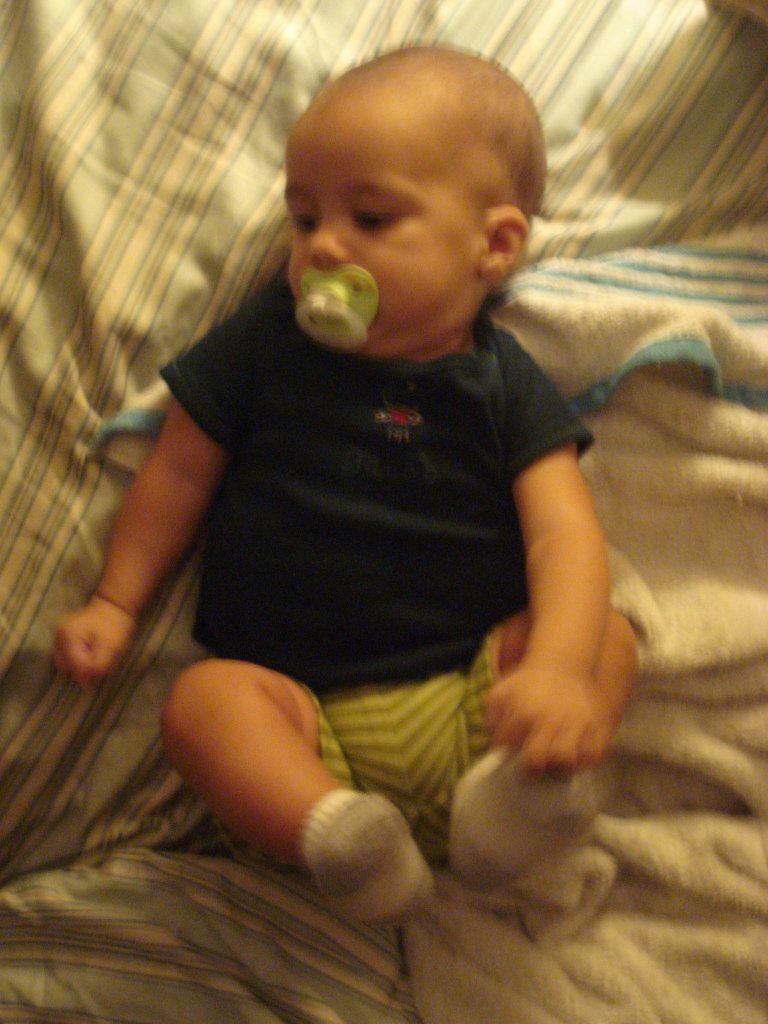 I really love how this turned out. I used interlock jersey from Joann's for both pieces. The top is a hunter green solid with lime green top stitching while the shorts are a split pea soup and green bean stripe. The embroidery is a design from
this book
which just might be my favorite embroidery book evah!
( And pick a chick, she's got another one! I'll just be adding that to my card now.)
And isn't this just the sweetest little lederhosen wearing kid in the world?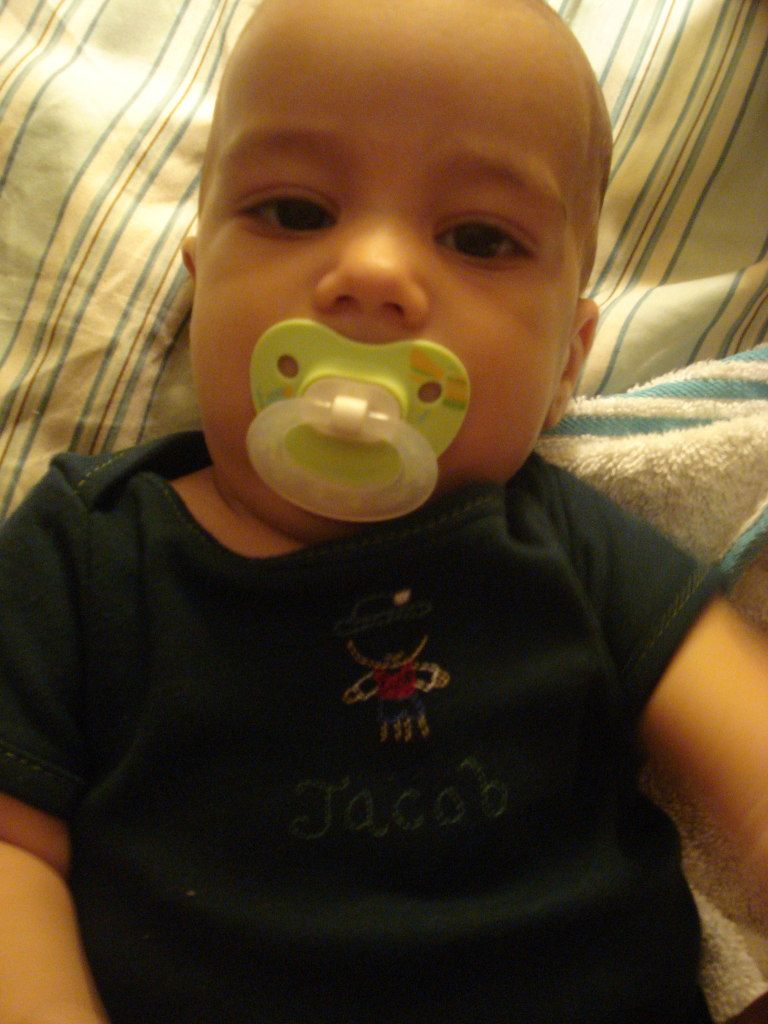 Next time, I'm gonna use a lighter brown color for the little dude's hair and eyelashes. Lord knows I don't want it looking like I dressed my kid in blackface. I think pudding might faint dead away from embarrassment.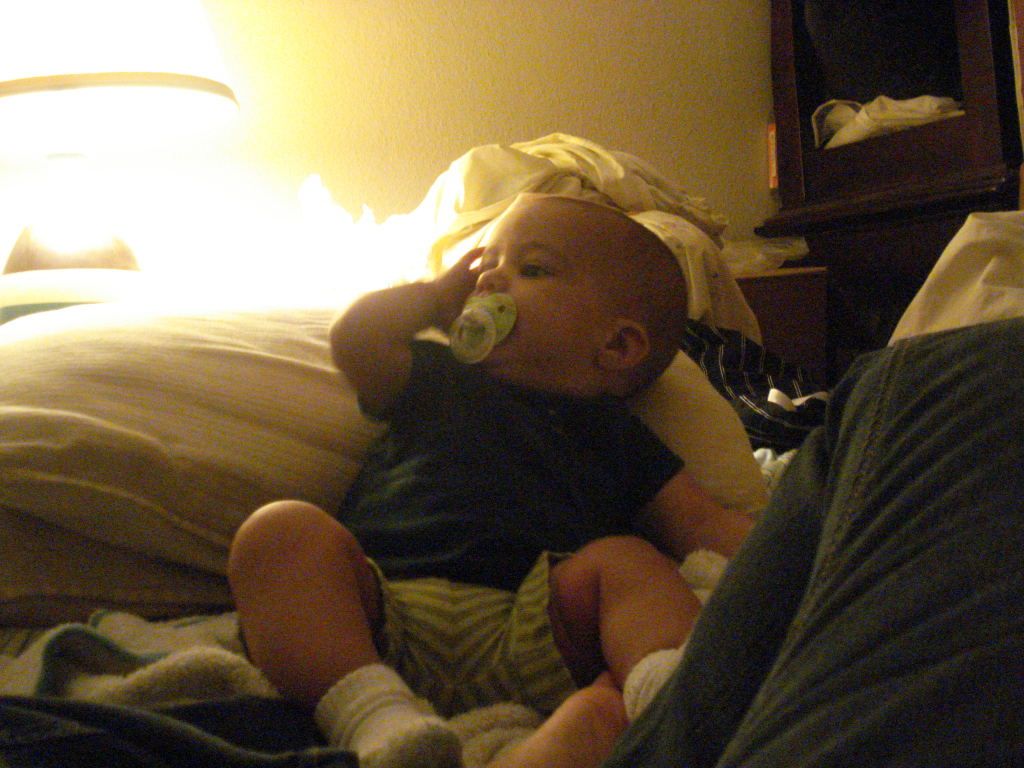 How's that for pictures, grandma?