You can, like, hold them and stuff and distract people from your fat belly.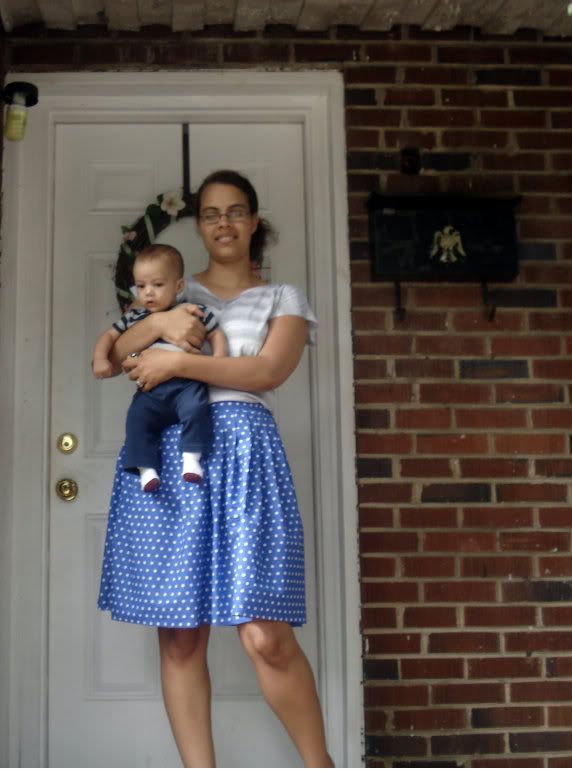 A belt would probably work better to nip in the waist and give me a better silhouette but the kid was free and I feel like he owes me considering how much time I spend wiping his butt.
The skirt is something I threw together without a pattern, just two panels of some stuff Joann's calls Tutti Fruiti that feels like paper but the color was so vibrant I couldn't resist. Look for it again in a few days when I make pinky a dress out of it and maybe even another skirt for myself. I have three yards left I think.
Day three of MMM was a wash. I just loafed around the house all day in a target tee and watched some New Girl.