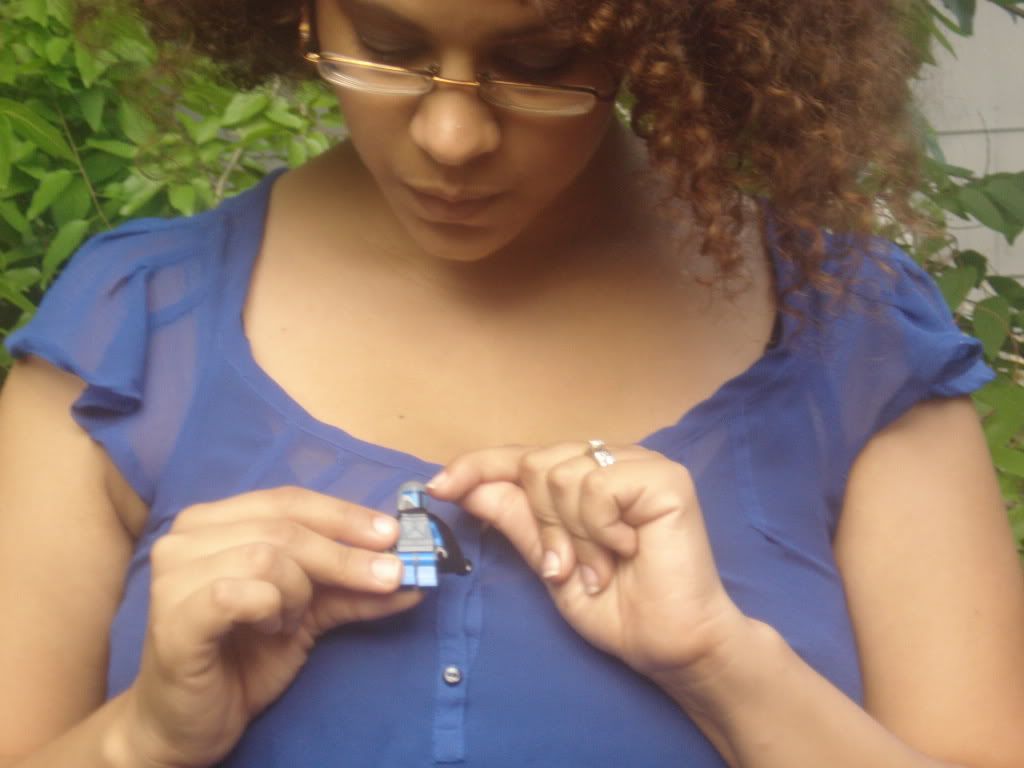 Ain't no shame in my dork game.
If I could come up with a handful of words to describe myself, I'd place the word procrastinator nice and high on that list. I make these grand plans and barely manage to summon up the energy to follow through with 10% of them. Now I'm not quite ready to declare I've completely changed my ways but I've managed enough projects this week that I may very well be on my way.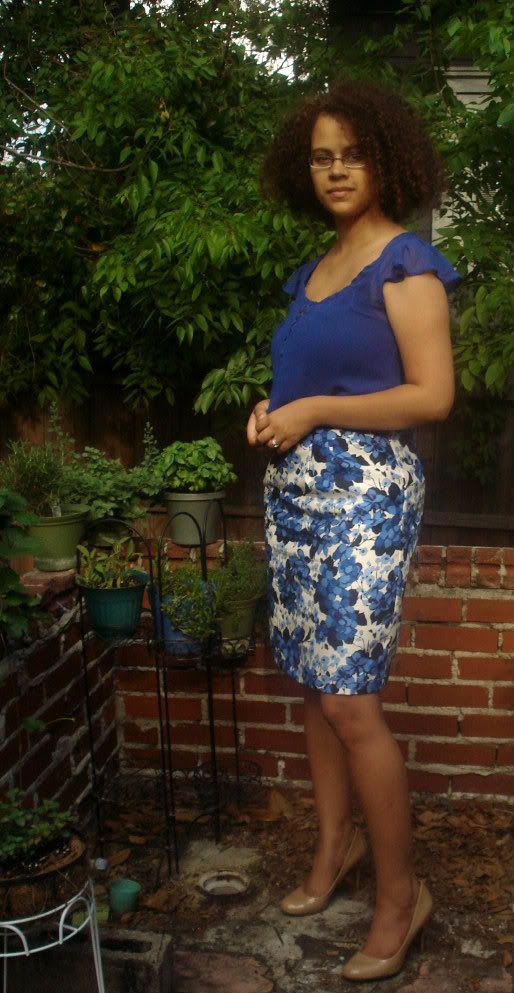 Blouse from Old Navy
Skirt: Simplicity 4041 in a Joann's silky print
Shoes from Target
 
For starters, I'm five for six on Me Made May. This might not seem all that impressive but the fact is I made most of what I wore this week. Okay, that sounds obvious given the title of the challenge but really, most of what I wore this week was made by me this week or at least finished this week. I completed three skirts, two tops, and a quickie knit dress for the pinkery. Two of my projects are part of my Spring Summer Challenge.
I thought if I closed my eyes and wished really, really hard,
Mr Man would get a good picture of me. But nope.
There I am in all my postpartum glory.
Le Sigh.
This is a major, major score for me and I'm feeling quite proud if I do say so myself. However, sewing wasn't the only thing I accomplished this week. On Tuesday, I spent some time weeding, feeding, thinning, pruning and other gardening type stuff I can only hope I did right. For my efforts, I was rewarded with a nice thick patch of slug free basil, emerging pea pods, frilly carrot leaves, delicate spinach sprouts, large zucchini flowers, and actual, edible strawberries.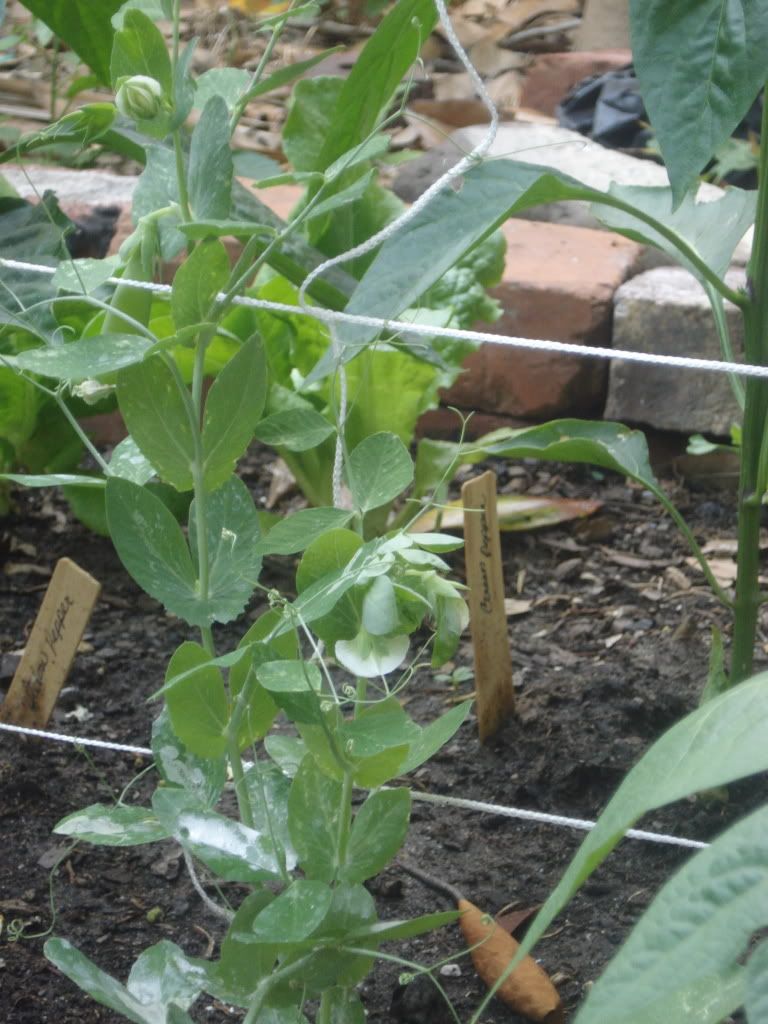 Sweet pea, apple of my eye
I might be a gardener after all.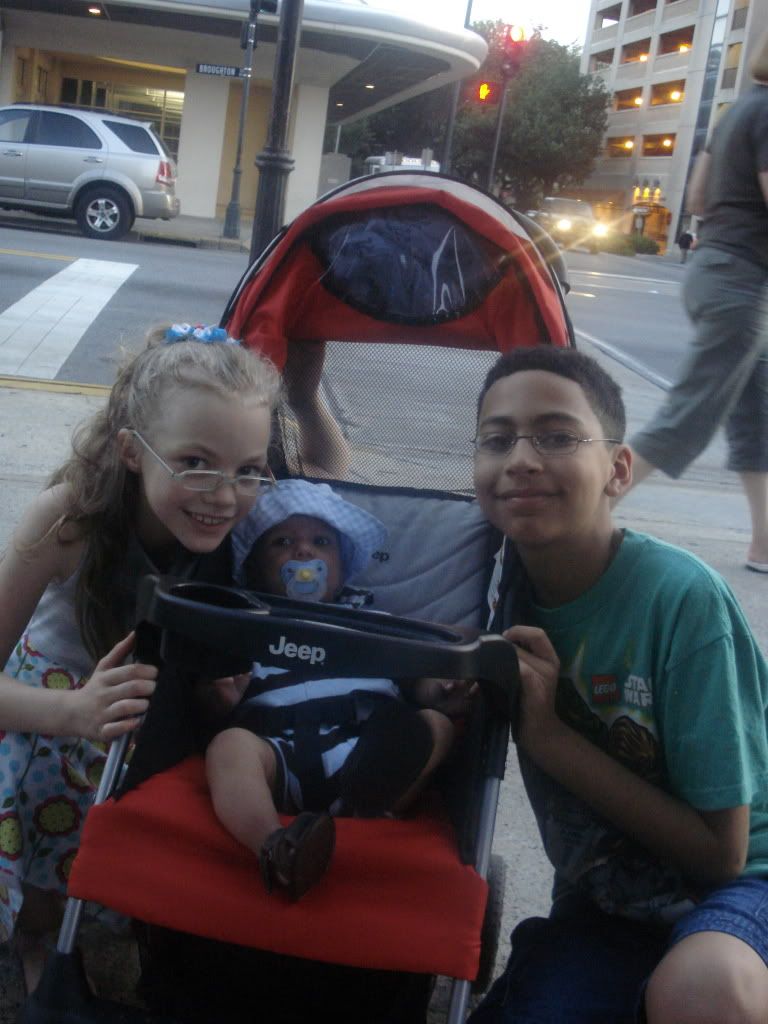 Look at all that cute.
Smelly but cute, the lot of them.
I also managed to take the kids downtown to see the clipper ships, make brownies for the youth fundraiser at my church, set the girlchild's hair on rollers not once, not twice, but three times for her dance pictures, nearly shank someone at said dance school, go grocery shopping, and lay out a lovely Sunday dinner of shepherd's pie, fresh baked bread, and a cookie brownie sundae for dessert.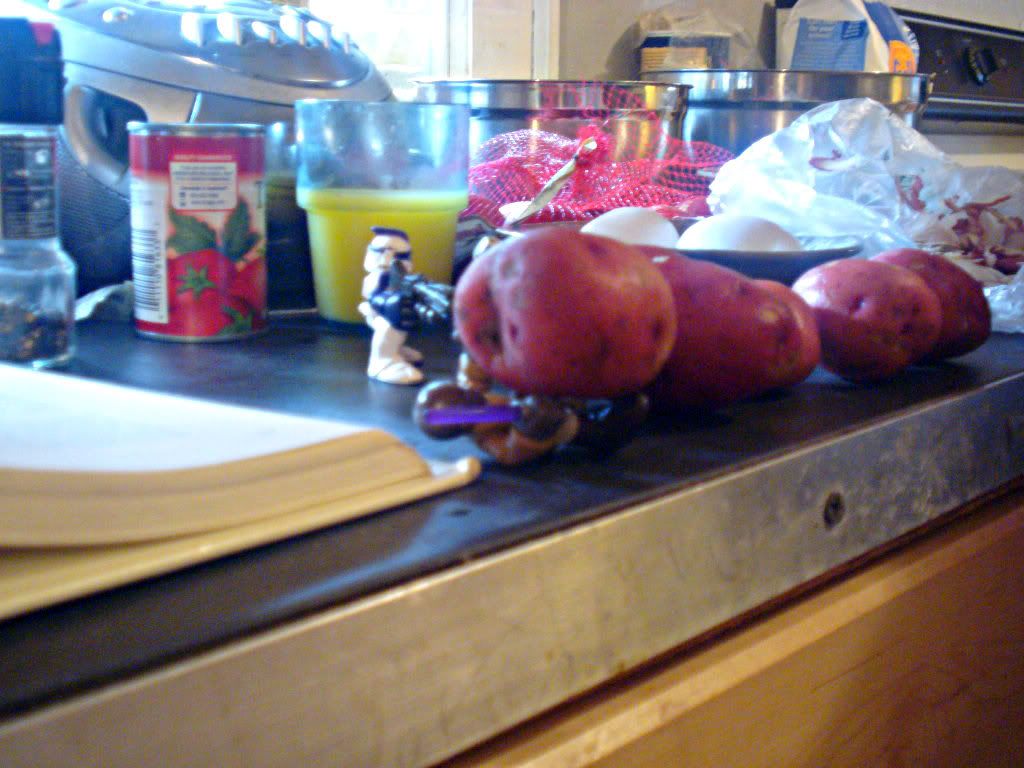 Your purple lightsaber is no match
for my potato, Mr. Windu!
I'll be sure to post more later if you're nosy but right now, my feet are tired, and this lazy heifer needs a nap.