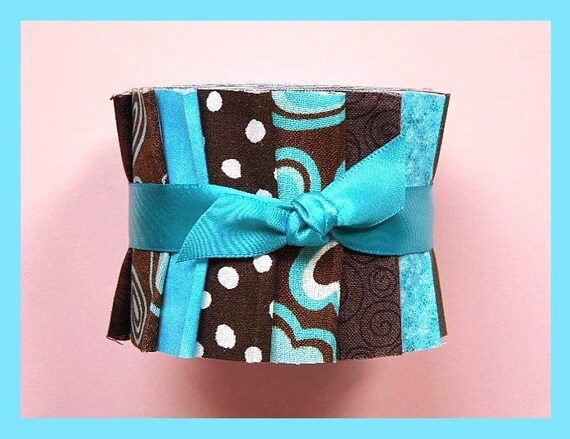 You want it? You can't have it because I just bought it.
But DiscountSewingSupply has more.
Go look!
I have this friend we shall call A. A decided quite a few months ago that she wanted to learn more about garment sewing. Like the good little stashaholic I am, I showed her all the things. We fill out our facebook messages with ages and ages of sewing discussions. She is hooked.
Yesterday, she came across a tutorial on jelly roll race quilting and now it's over. Now I must make one of these beauties.
A quilt made from precut strips of fabric with very little thought involved that promises to turn out an entire quilt top in an hour?? Yeah. It's done. I'm hit. Sign me up. This is totally what I get for showing A
Fabricmart
and
Fabric.com
, isn't it?

Have any of you made one of these before? Would you like to make one along with me?

Are you taking bets on whether or not I'll finish it? Pete's baby quilt is still floating around here somewhere in desperate need of binding. Yes, I said pete's quilt, not pudding's. That's twelve years. Maybe I'll finish in time for pudding to take it with him to college.

In all seriousness, I really want to make this happen, even if I have to take it to the quilt shop and pay them to finish it for me. The top won't be any trouble at all and it will be a welcome distraction from wrestling with my stays, seeing as I adore distractions.

You know you wanna make one too.

What colors would you use?